Take charge of your money with Thrifty
Easy expense tracking - no spreadsheets required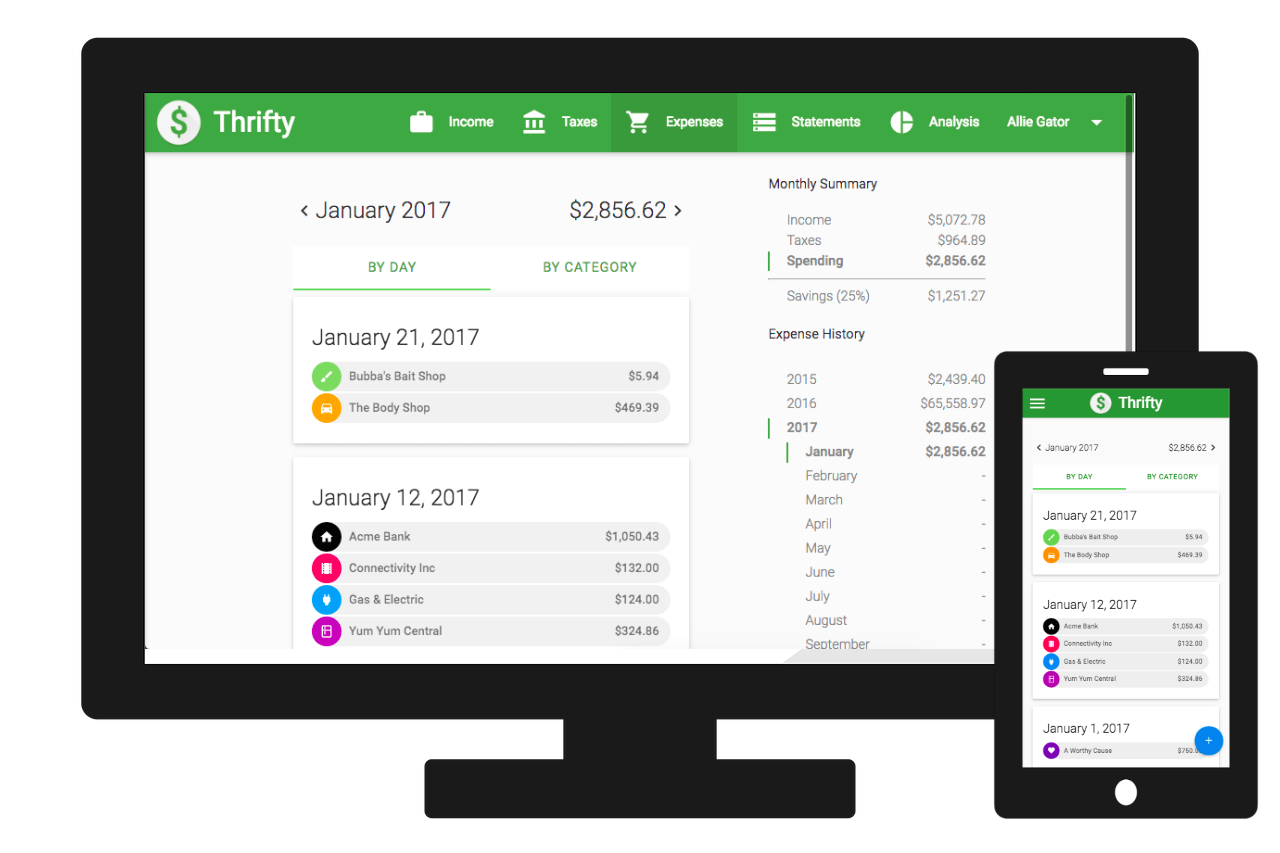 Over $10,337,972.00 tracked
What is Thrifty?
---
Thrifty is a web-based app that helps you really understand your finances
Using Thrifty to track every penny you earn, spend, and save helps you build better money habits
Testimonials
---
Features
---
All the Info
We calculate your savings rate in real-time so you know where you stand
View your entries by date or category and quickly access your monthly and yearly totals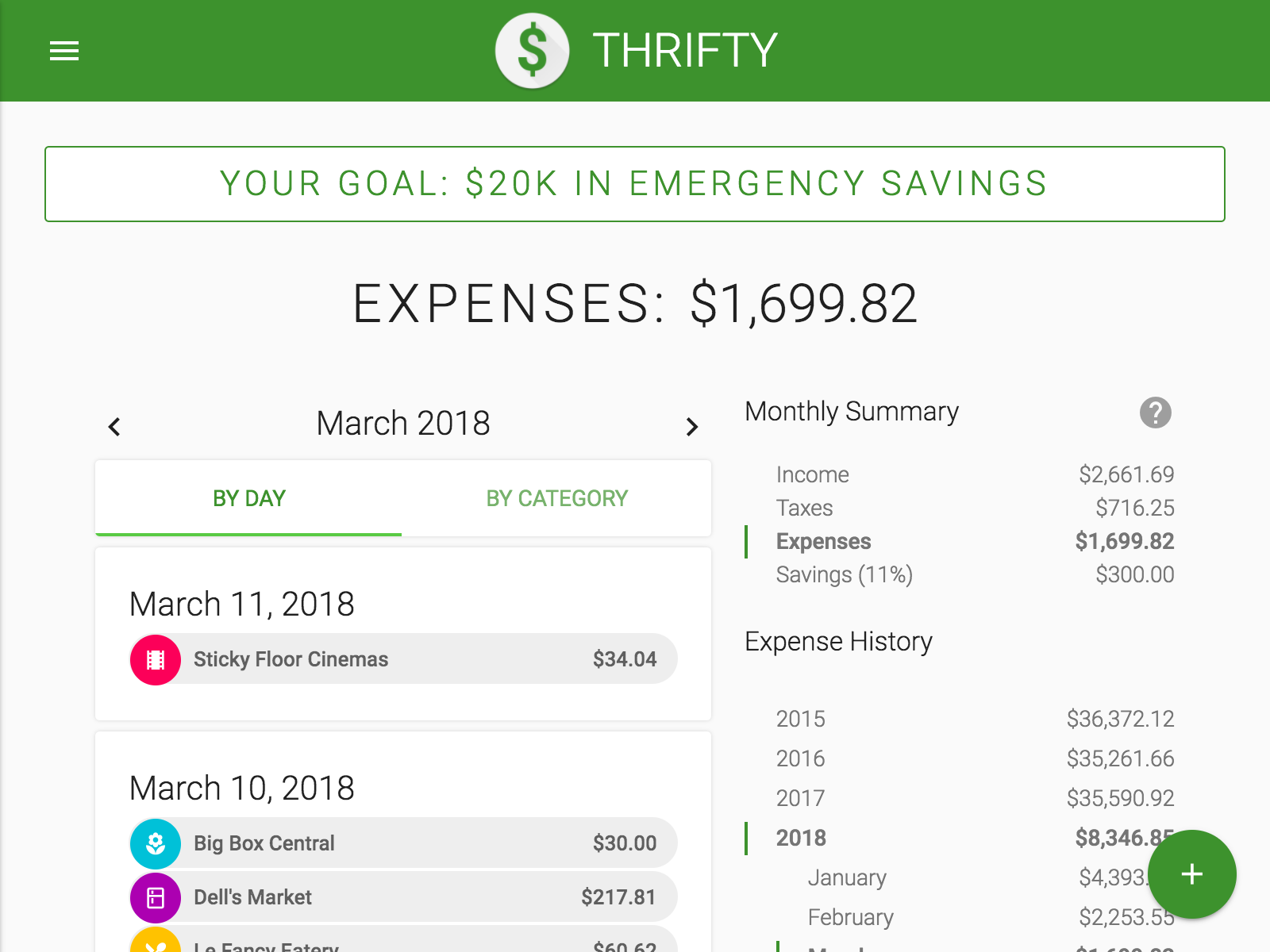 Beautiful interface
Manual tracking shouldn't just be for spreadsheet fanatics
Our design has been carefully planned to make your tracking experience a good one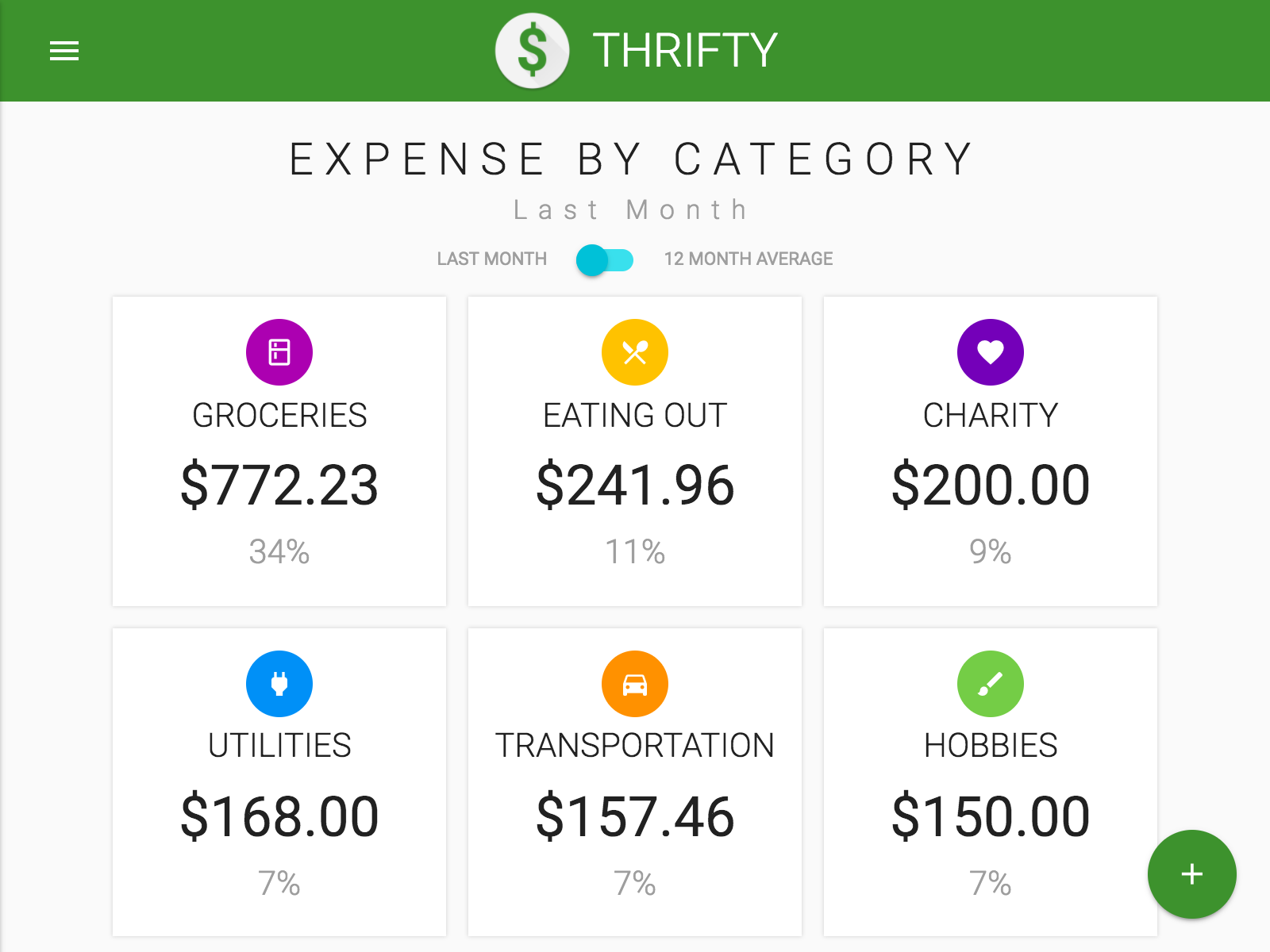 Customizable Categories
We prepopulate Thrifty with our most popular categories for income, taxes, expenses, and savings
Take your tracking to the next level by adding your own categories
Finances at a Glance
Our dashboard helps you quickly check your monthly finances
See how your income, taxes, spending, and savings all add up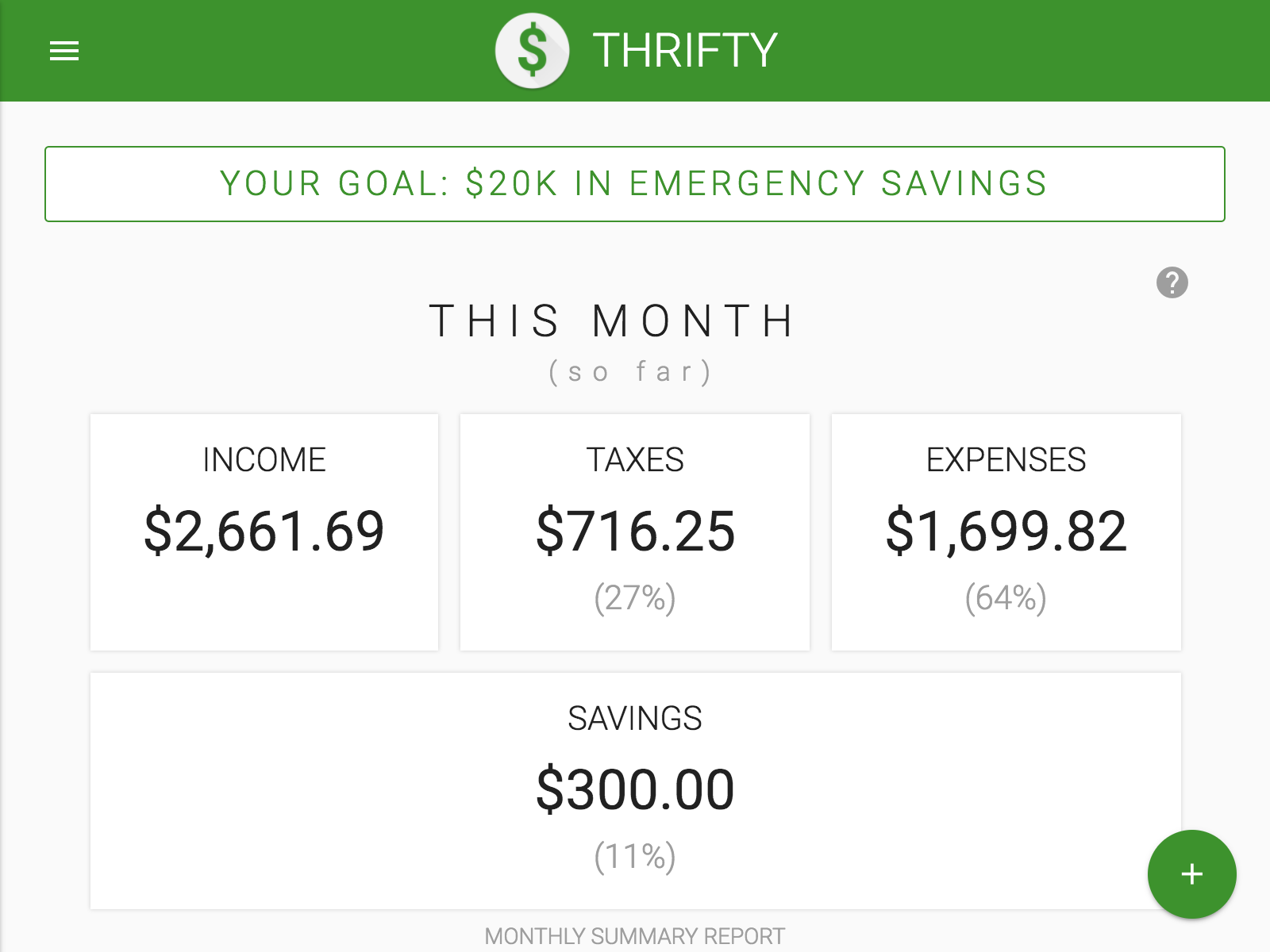 Category Dive-in
Use our analysis pages to dive in and find where you can improve
See your progress in each category over time along with every entry's data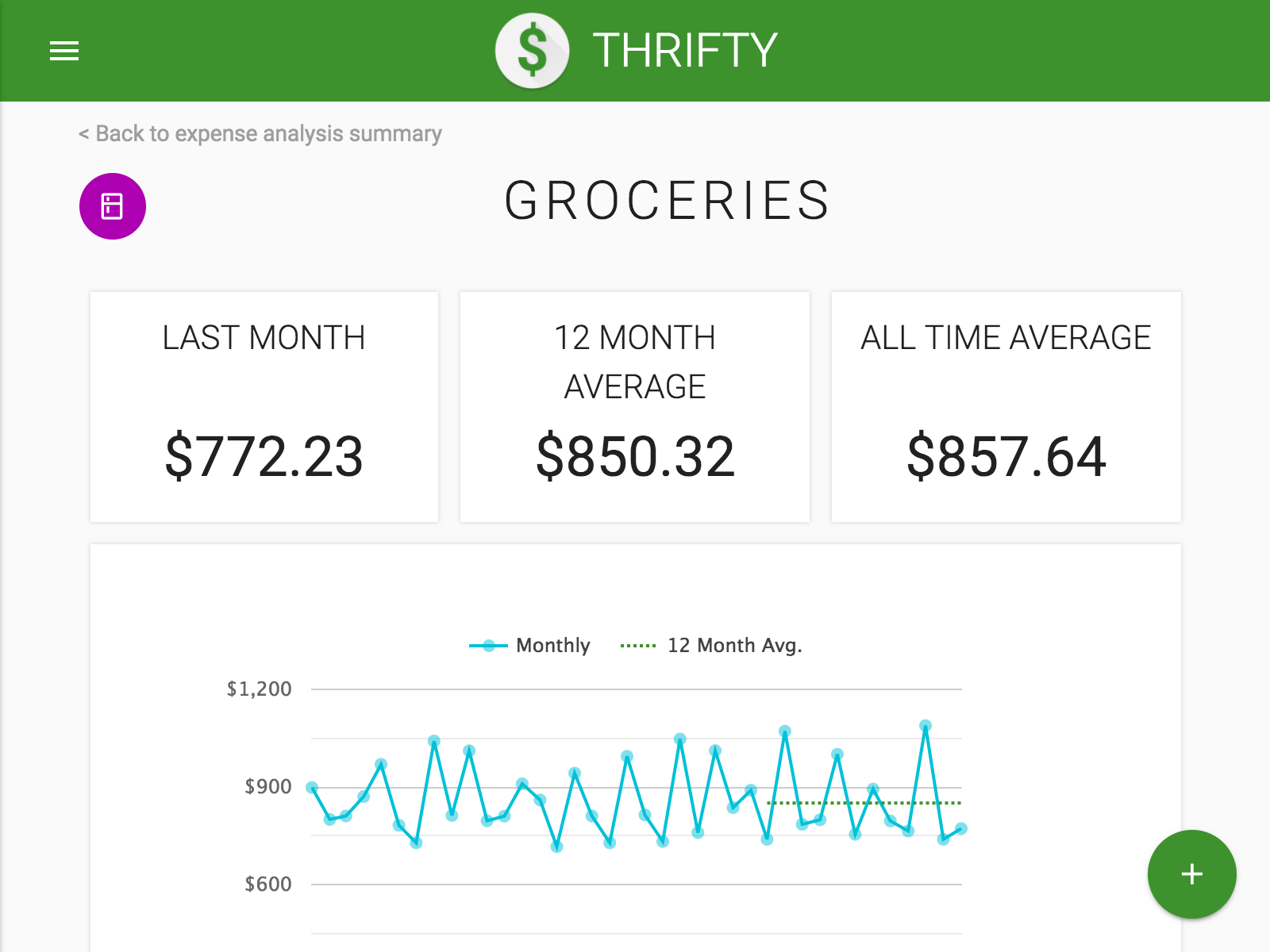 Export Your Data
Export your data so you can take it with you
If you're a spreadsheet guru, our excel-friendly format lets you crunch your own numbers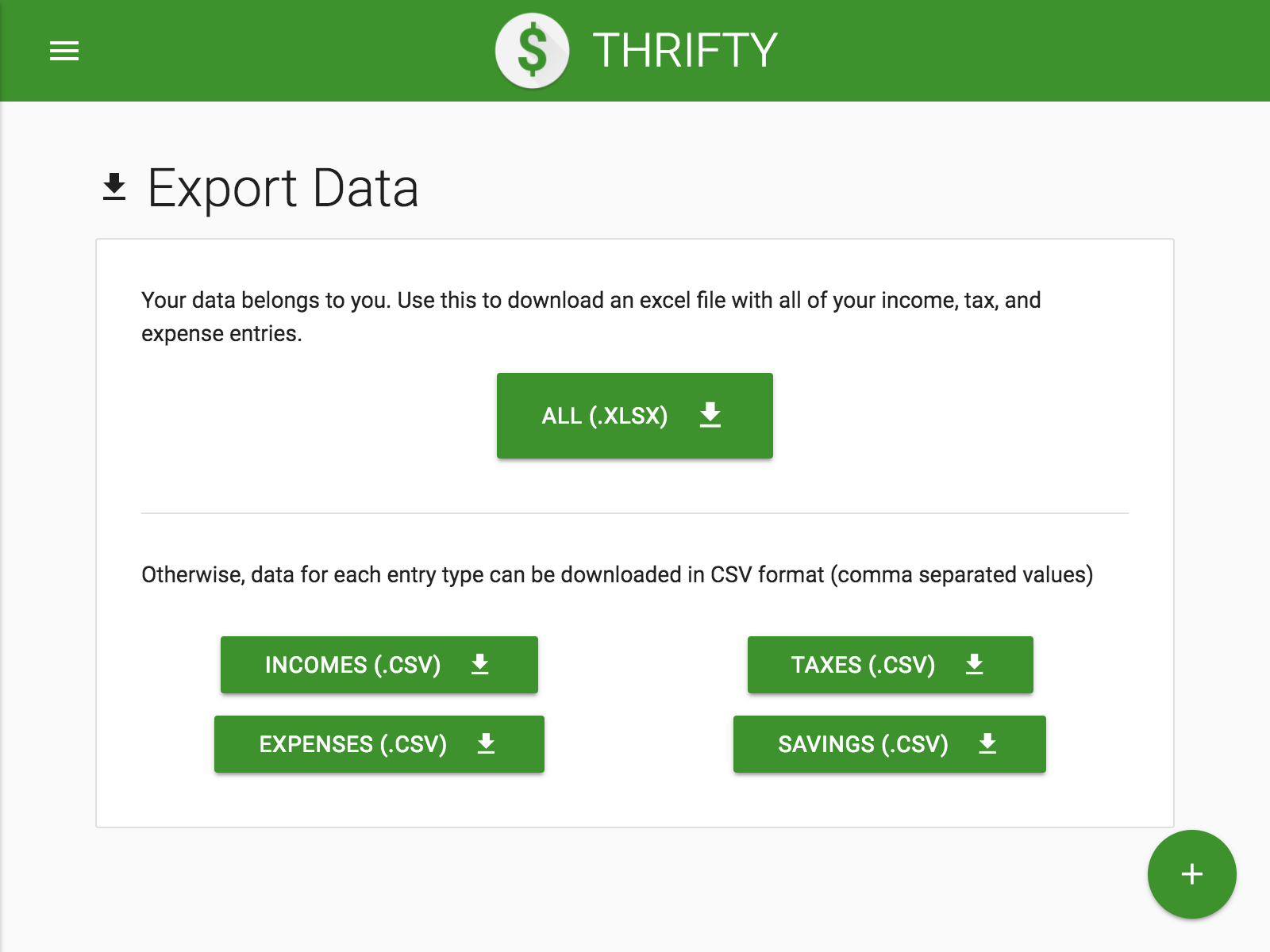 See More in Our Demo
---
Curious but not ready to sign up for a trial?
Free Trial, Wallet-Friendly
---
Use Thrifty free for the first 7 days (no credit card required)
After that, Thrifty is just $4 a month*
Sign up now!
*Subscription charged anually